More WordPress Help for You
OPTION 1: WEBSITE IN WEEK COURSE
Congrats on completing the WordPress Starter Kit 🎉
I hope the tools I've provided you were helpful and you're almost done with creating your website.
Wait ... what? You're not?
Worry not, I have created another course that will certainly get you from layout to launch: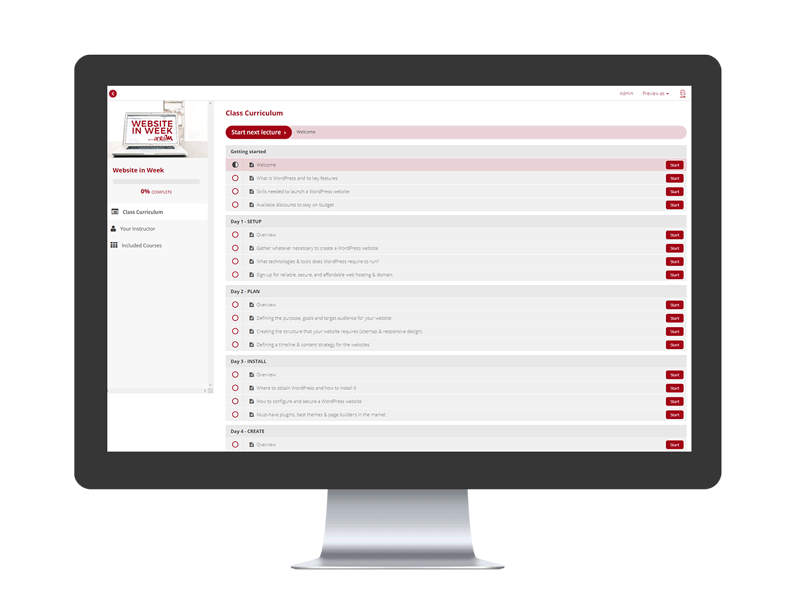 But first, here is a preview of what we'll accomplish in Website in Week:
✔️ Introduction to WordPress, and how to come up with with a master plan (PLAN)
✔️ Gather & install all tools necessary to make everything run smooth (SETUP)
✔️ Dive into content creation, SEO and the design of your WordPress website (DESIGN)
✔️ Try, test and tweak until your brand-new website is ready to go live (LAUNCH)
✔️ Look into social media sharing, web traffic and lead generation (SHARE)
And because I really want you to have your web presence online, student of the WordPress Starter Kit will receive 40% OFF for the program if you register before the end of December 2020.
Simply head over to Website in Week Course & use code WPSK40 to claim this special deal.
---
OPTION 2: WORDPRESS SOS 1-ON-1 SESSION
My WordPress SOS 1-on-1 Sessions are tailored to your needs and will help you solve a specific problem/issue you may have with your WordPress website.
After a pre-session consultation, we will dig deep into not only to fix your pain-points or find the best solution but also to learn how to avoid the most common mistakes people make with a WordPress website.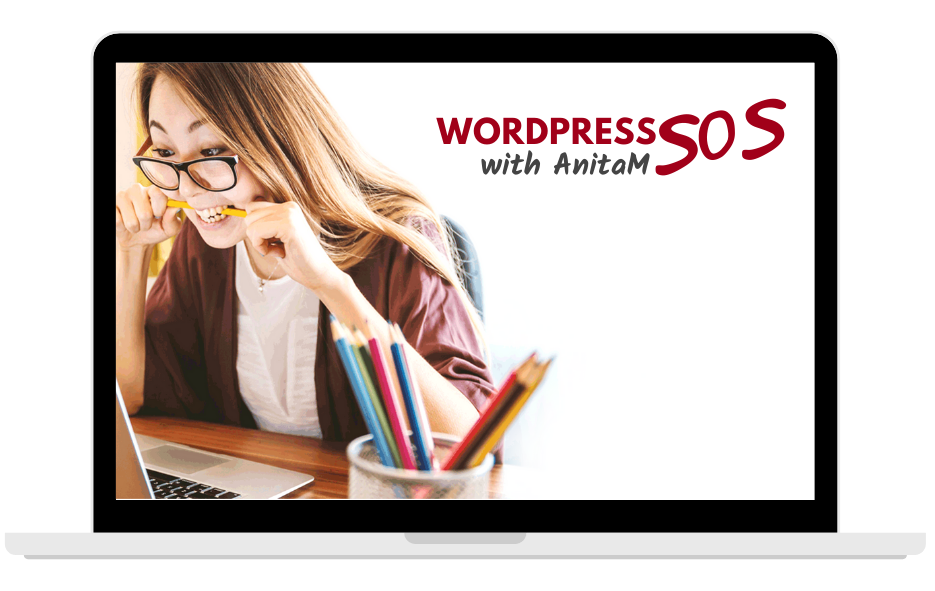 1-on-1 sessions is divided into three easy steps:
STEP 1: Share your specific WordPress questions and problems in the WordPress SOS Questionnaire
STEP 2: Schedule our 1-on-1 online meeting (2-hr session) so we can work out your WordPress pain points.
STEP 3: Submit your post-meeting questions so I can make sure you'll walk away in charge of your WP website.
After completion of the WordPress SOS 1-on1 Session, your website will be up & running like never before!
SIGN UP TODAY FOR ONLY $58 INSTEAD OF $97 - USE CODE WPSK40